The eMERGE Network is a group of research studies across the United States working together to study genetics and help doctors treat and prevent some common conditions. This group is funded by the National Institutes of Health (NIH). The eMERGE network currently includes sites across the United States.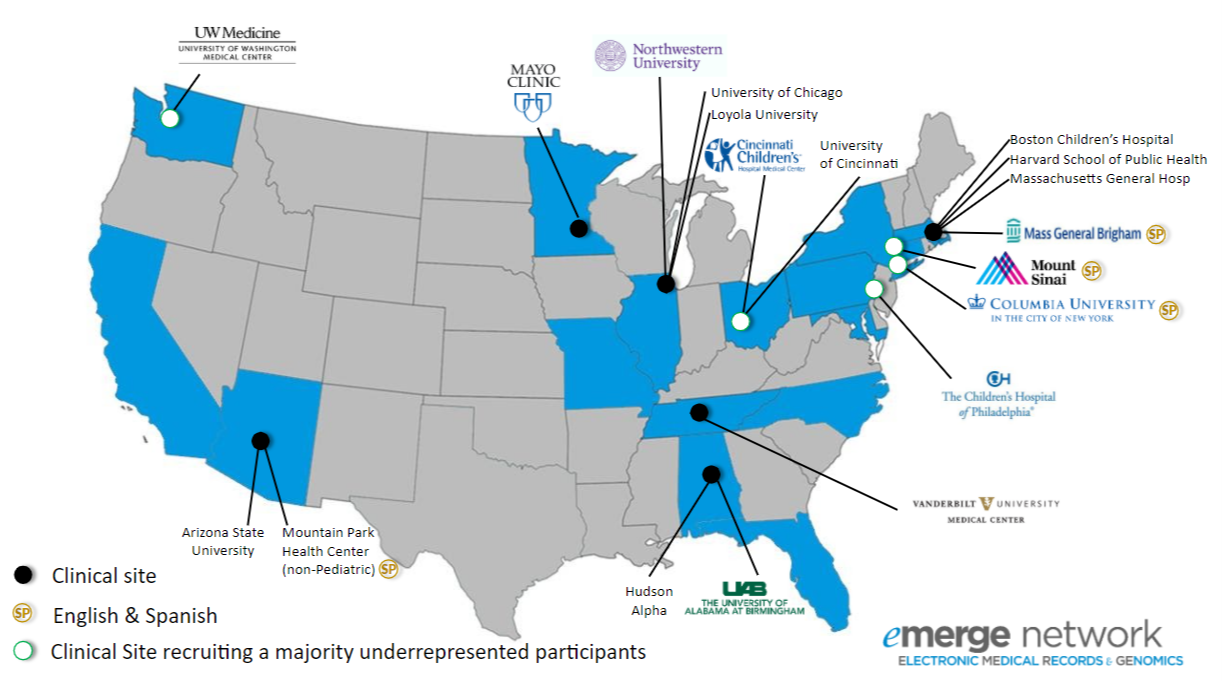 What is the eMERGE study about?
We want to learn about how people's family history and genetic makeup affect their risk of developing common conditions such as diabetes, heart disease, and cancer, and about how to use this information to help them improve their healthcare. Our goal is to include people who represent the diversity of the United States and to have participants from groups who have been underrepresented in health research in the past to make sure that all people can benefit from this research.
Who is being invited to the eMERGE study?
Nobody is recruited to this study because they are at a specific risk for any of the diseases tested. The eMERGE Network is making an effort to recruit people from diverse racial and ethnic backgrounds and other groups who have not been a big part of genetic research in the past, including people with disabilities, sexual minorities such as people who are lesbian, gay, bisexual, transgender, queer or questioning, intersex, or asexual (LGBTQIA), and people who have limited access to healthcare.